Adjustable or Fixed, Tip or Die
We offer a number of methods for adjusting concentricity to maximize the desired amount of pressure applied to a substrate between the tip and die. With our heads you can make the adjustment to the Gum Space, Tip or Die.
New to our line is our Single Point Adjust, with one bolt you are able to control 360° of adjustment. Read more below.
Adjustable Die Adjustment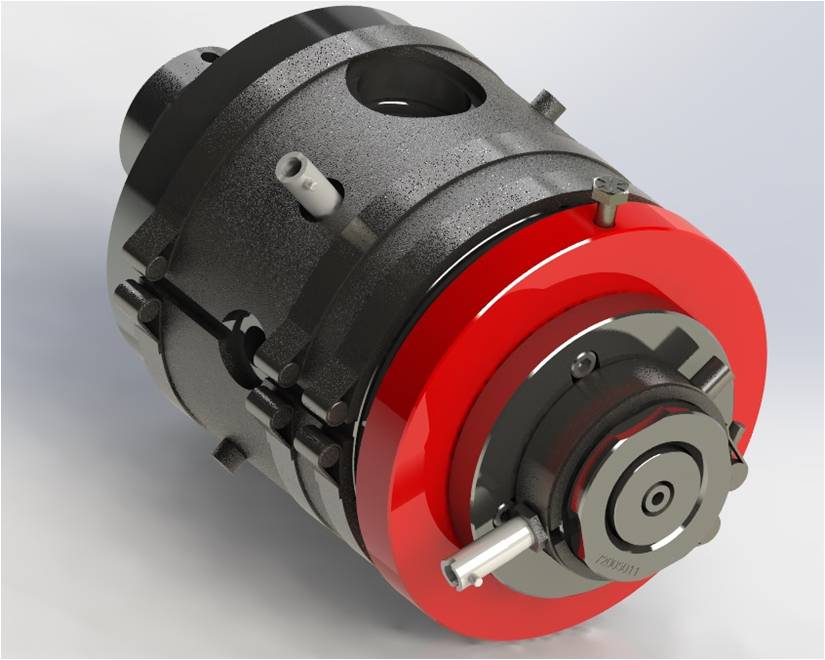 Precise Concentricity Adjustment
Our new Single Point Adjust offers  micro-fine adjustment screws for precise concentricity adjustment. The precision of concentricity reaches 0.008" or finer per revolution. This single point concentricity adjustment is a unique Guill innovation for the extrusion of thin-walled and precision ID/OD medical tubing. One adjustment bolt controls 360° of adjustment.
Adjustable Die Holder System
We offer the patented FeatherTouch™ adjustable die holder system for precision concentricity adjustment using a small 6-inch wrench. The die holder with the end cap fully tightened requires little pressure to make adjustments. The FeatherTouch™ cartridge system of components is assembled at Guill and requires no further attention or maintenance.
Call us today to find out how we can help you